Bavsound Portable Air Compressor Pump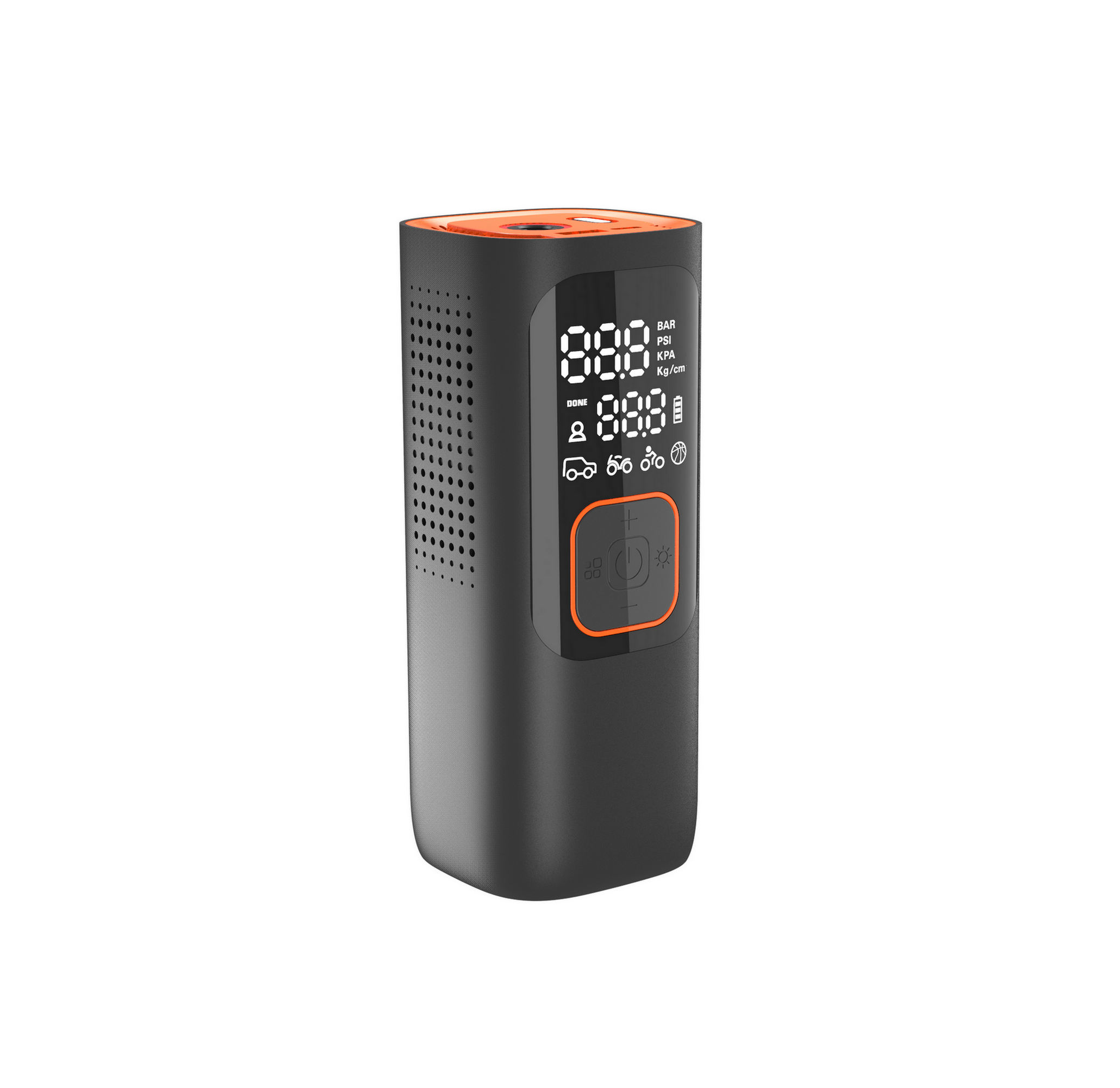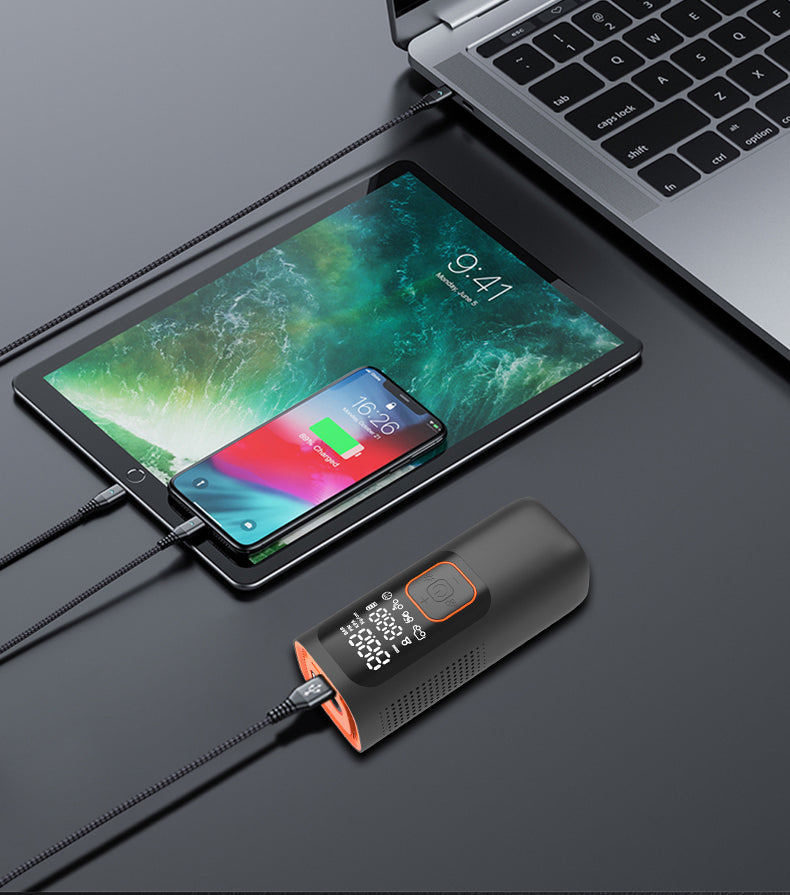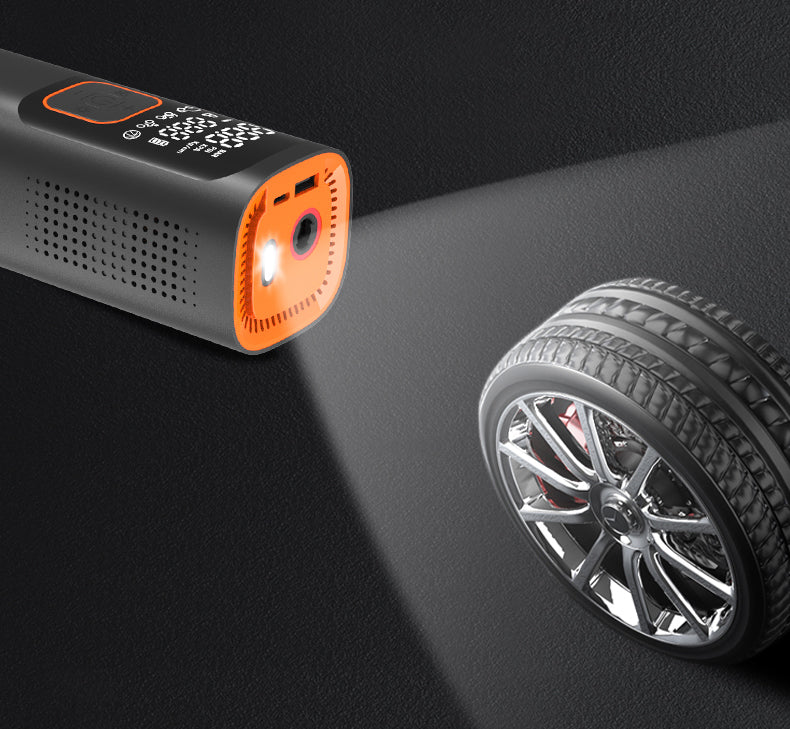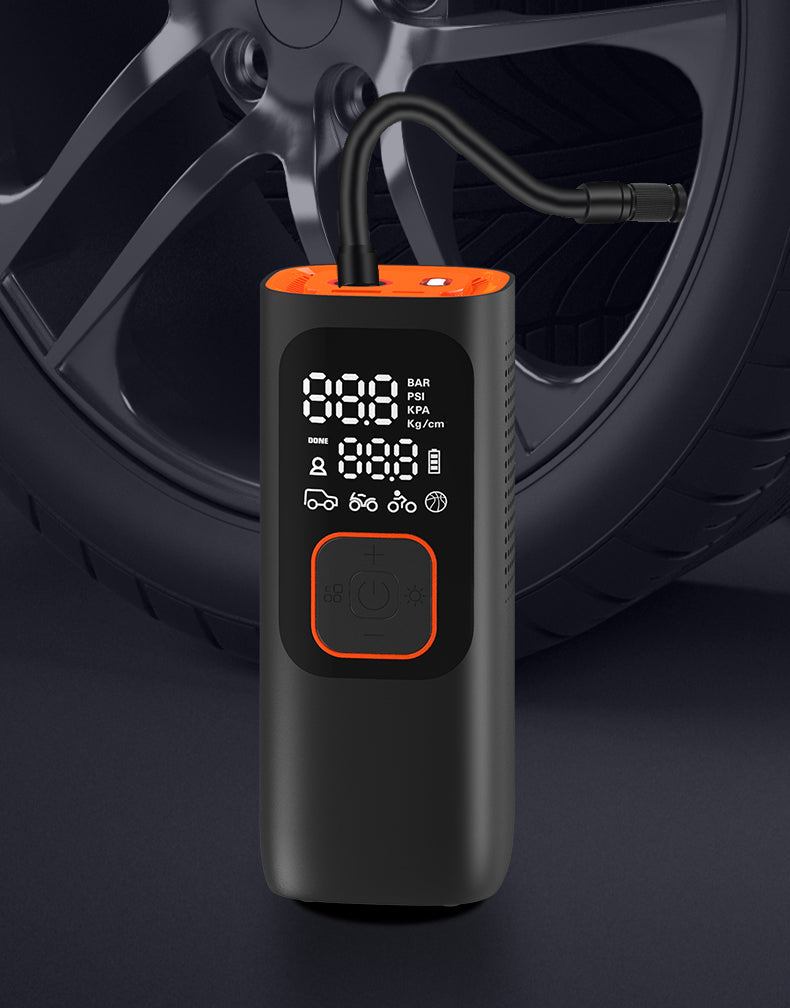 Bavsound Portable Air Compressor Pump
Product Details
Experience the power and versatility of our newly released Bavsound Portable Air Pump. Engineered with precision and designed for ease of use, this compact air pump is here to inflate pretty much anything!
Impressive 160 PSI output
Inflates a wide range of items, including 

vehicle tires, bicycles, ATVs, basket balls and other inflatables

Portable and Lightweight: Designed for on-the-go convenience, this air pump is lightweight and easy to carry, making it perfect for road trips, camping adventures, and home use.

Dual power supply: Built in battery & Cigarette lighter 12V supply

Powerbank options with our 2500mAH rechargeable battery

Built-in LED Flashlight: Stay prepared for emergencies with the integrated LED flashlight, providing visibility during nighttime inflation or dark situations.
Join the countless satisfied customers who have made it their go-to choice for quick and efficient inflation. Enjoy the convenience, power, and reliability you deserve!
USING THE BAVSOUND PORTABLE AIR PUMP IS FAST AND EASY!

Step 1
To get started, simply power on the Bavsound Portable Air Pump, attach the included air hose, and select the appropriate connection tip.

Step 2
Choose your desired pressure setting or opt for a default configuration, then connect the air hose to your vehicle or desired item.
Step 3
Simply press the start button, and let the Bavsound Portable Air Pump take care of the rest. It will automatically shut off when the inflation job is complete.
Installation Guides
No installation guides available.
Please contact us for more information on installation of this product.