Bavsound Universal Tool Kit (Includes Subwoofer Install Tools)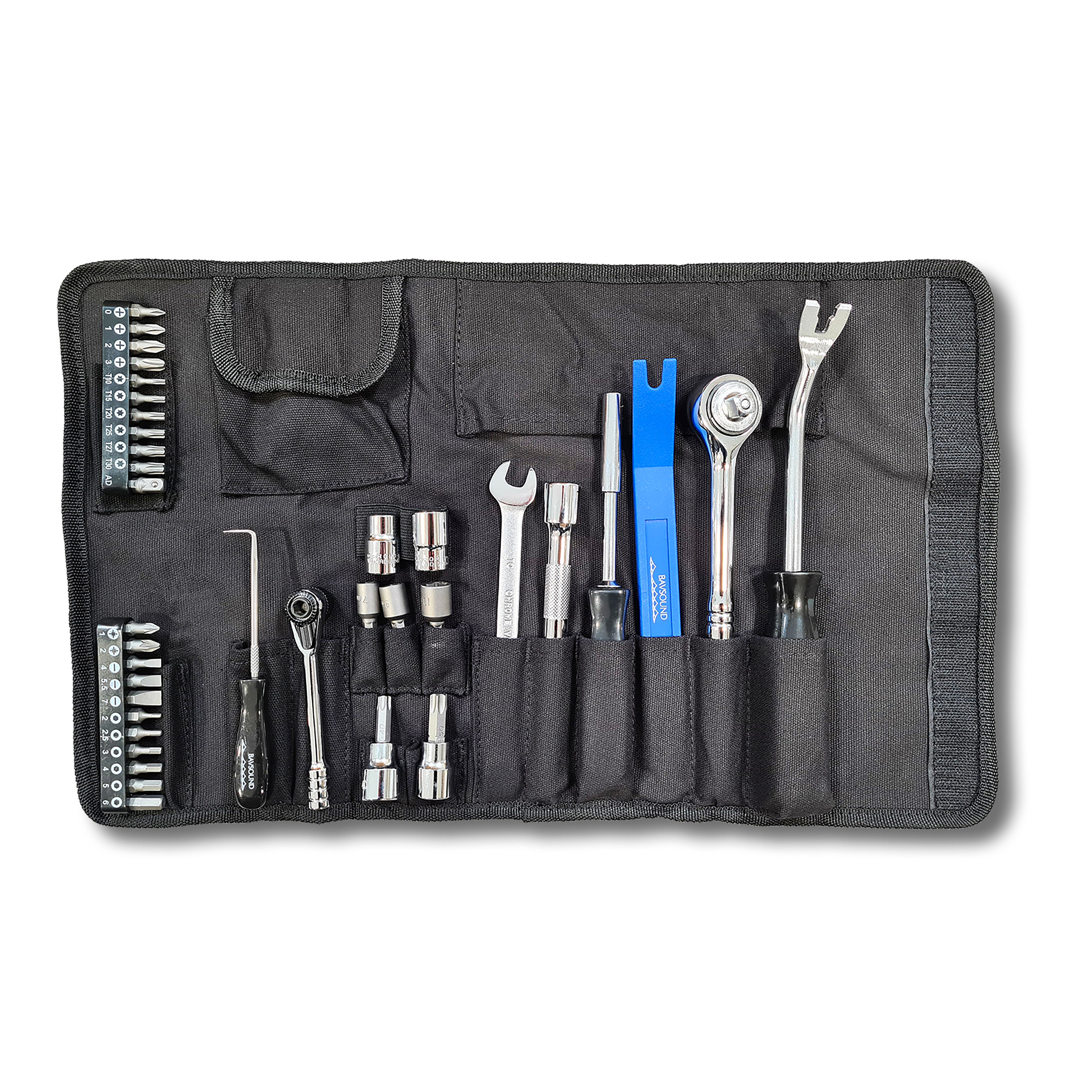 Bavsound Universal Tool Kit (Includes Subwoofer Install Tools)
Product Details
The Bavsound Universal Tool Kit contains 37 pieces that cover all that you need to install your Bavsound Speaker, Subwoofer, or Amplifier upgrade. It comes in a high quality cotton case, and is a fantastic tool kit not just for working on your vehicle, but for general use as well. 
Tool Kit Includes:
- Hex Bit Screwdriver and Hex Bit Ratchet
- 22 Piece Hex Bit Set and 7/8/10mm Hex Sockets
- 3/8" Drive Chrome Ratchet and 3/8" Extension
- 10mm and 13mm 3/8" Drive Sockets
- T40 and T50 Torx 3/8" Drive Bits
- 10MM Chrome Wrench
- Plastic Trim Panel Removal Tool
- Metal Trim Panel Removal Tool
- Metal Right Angle Pick
Installation Guides
No installation guides available.
Please contact us for more information on installation of this product.