Rear Deck Subwoofer Replacement Kit (4 Speakers) BMW E38 7 Series 1995-2001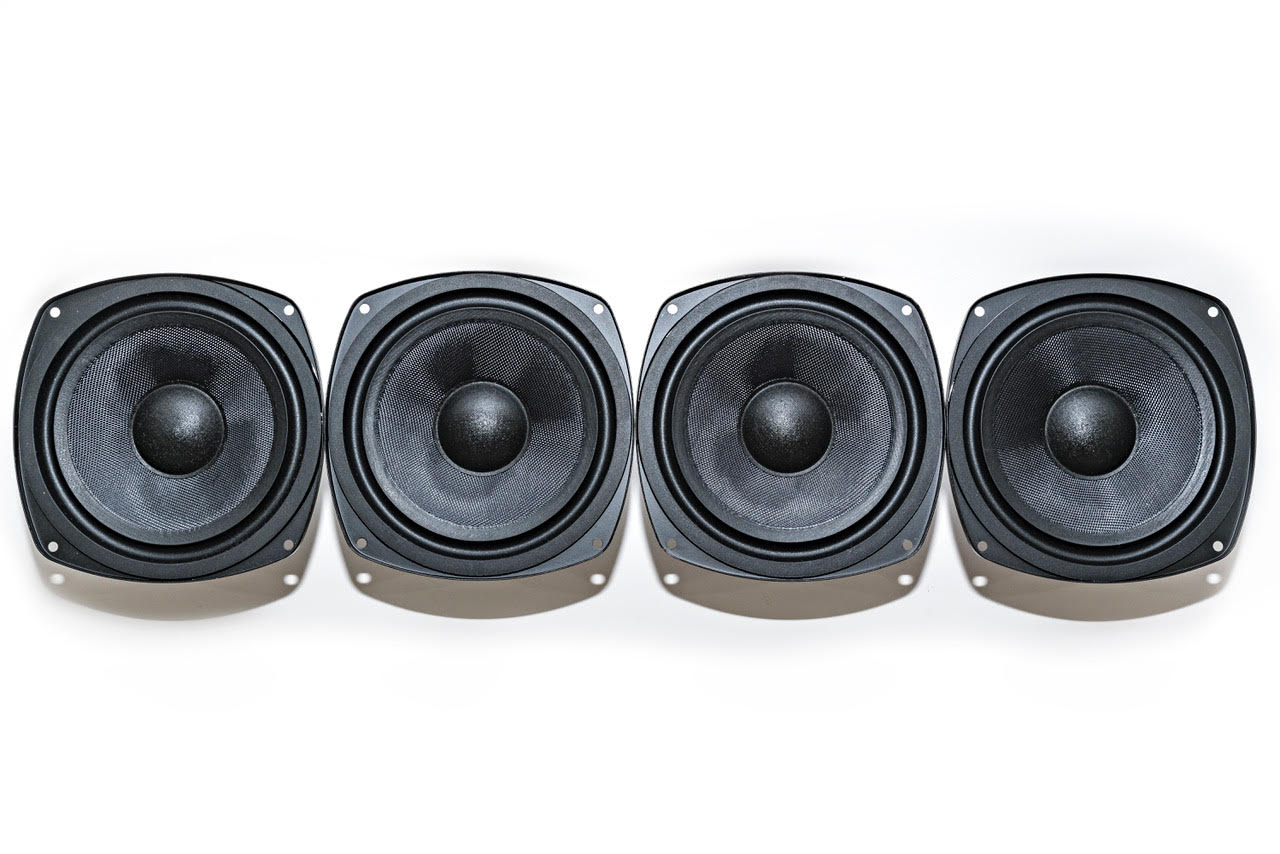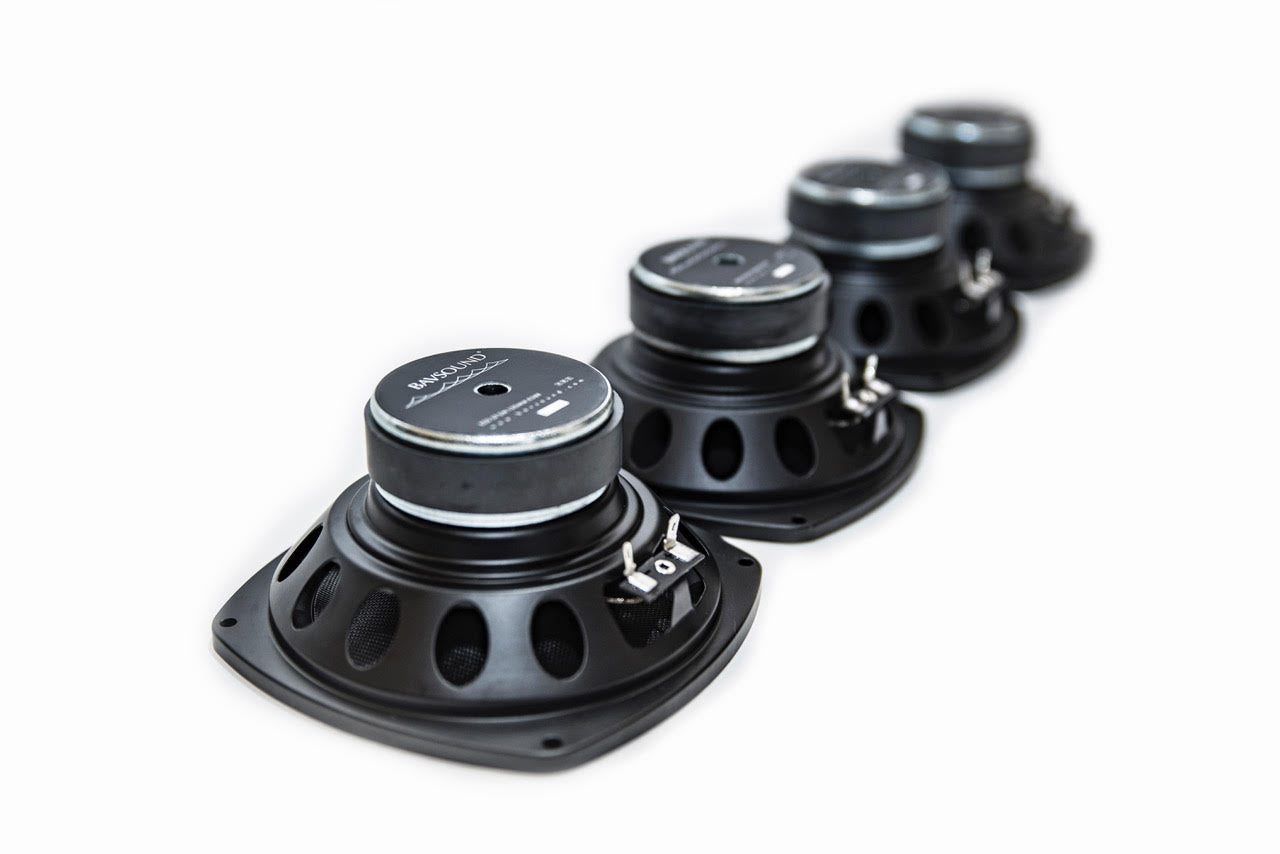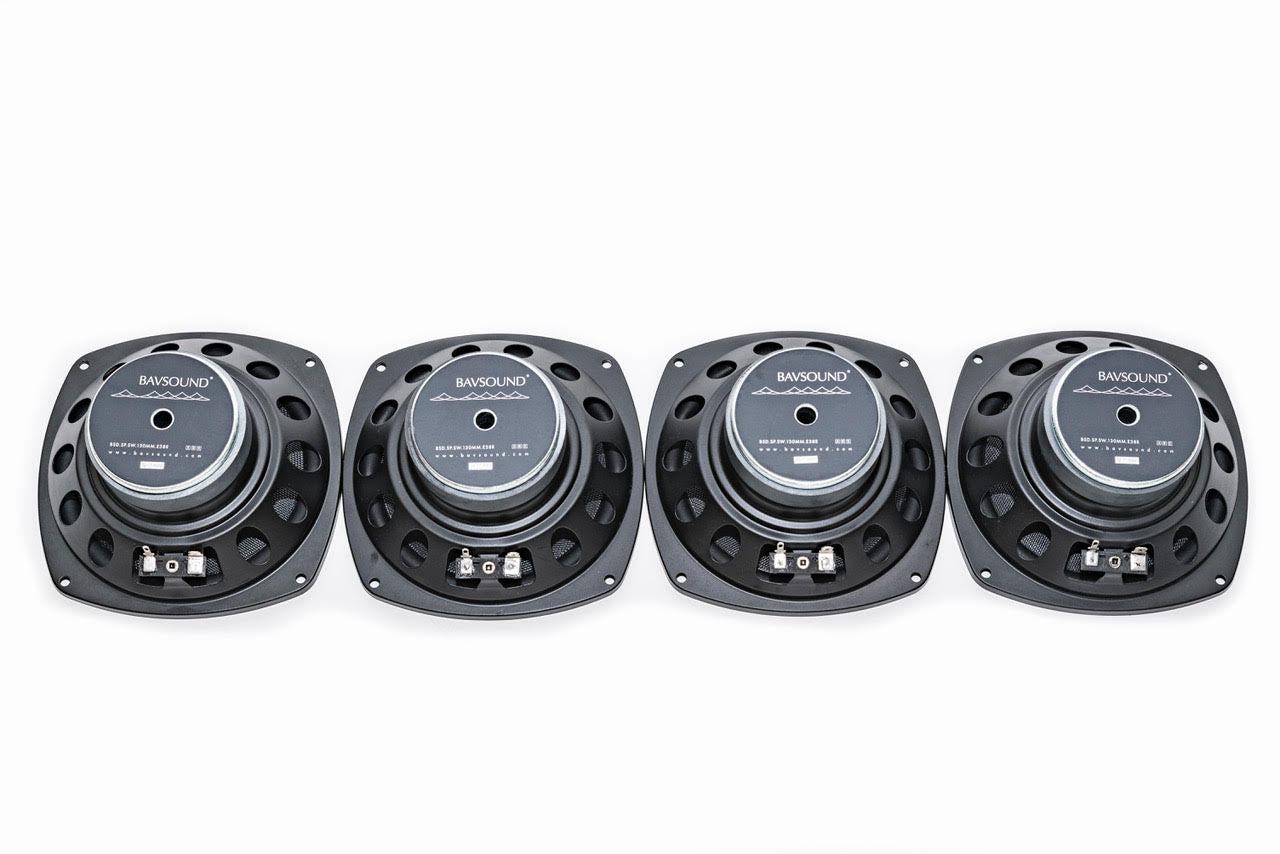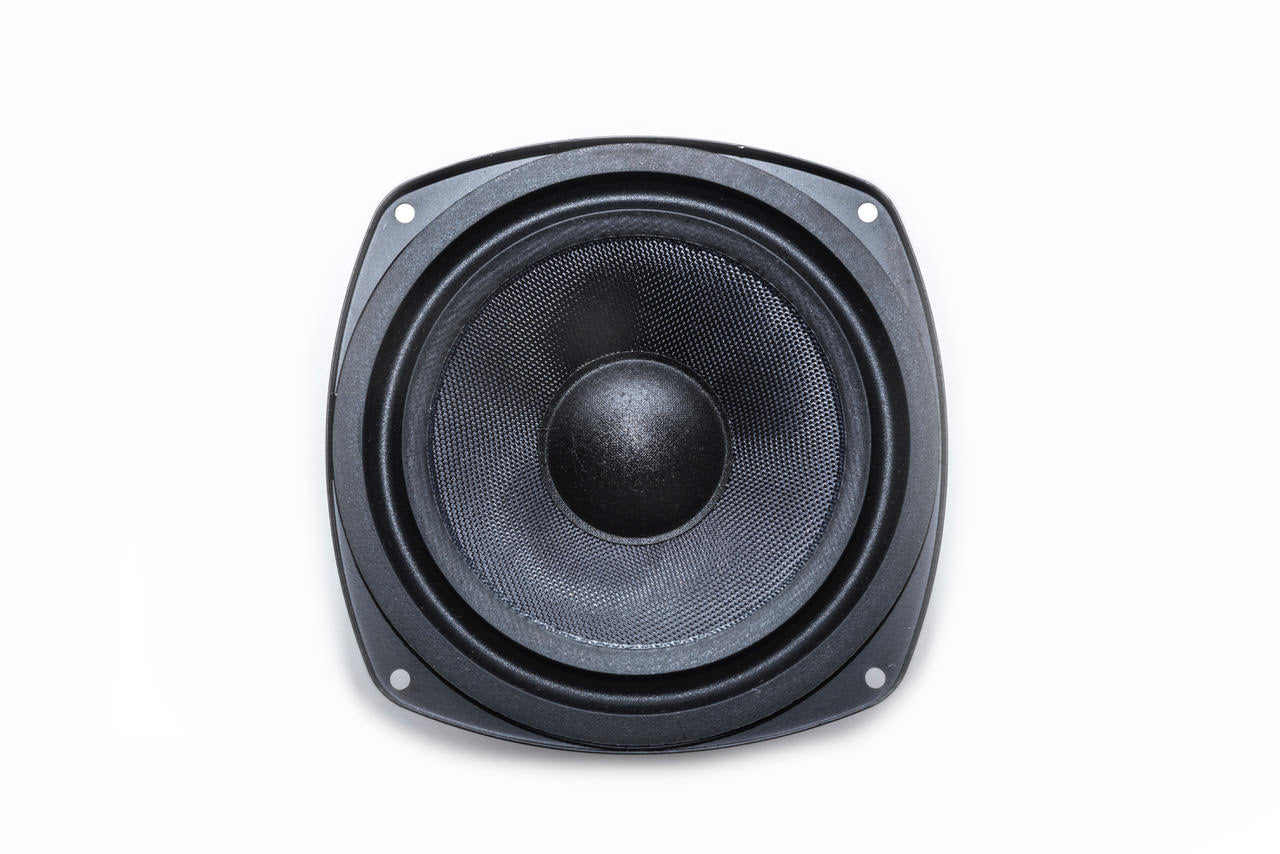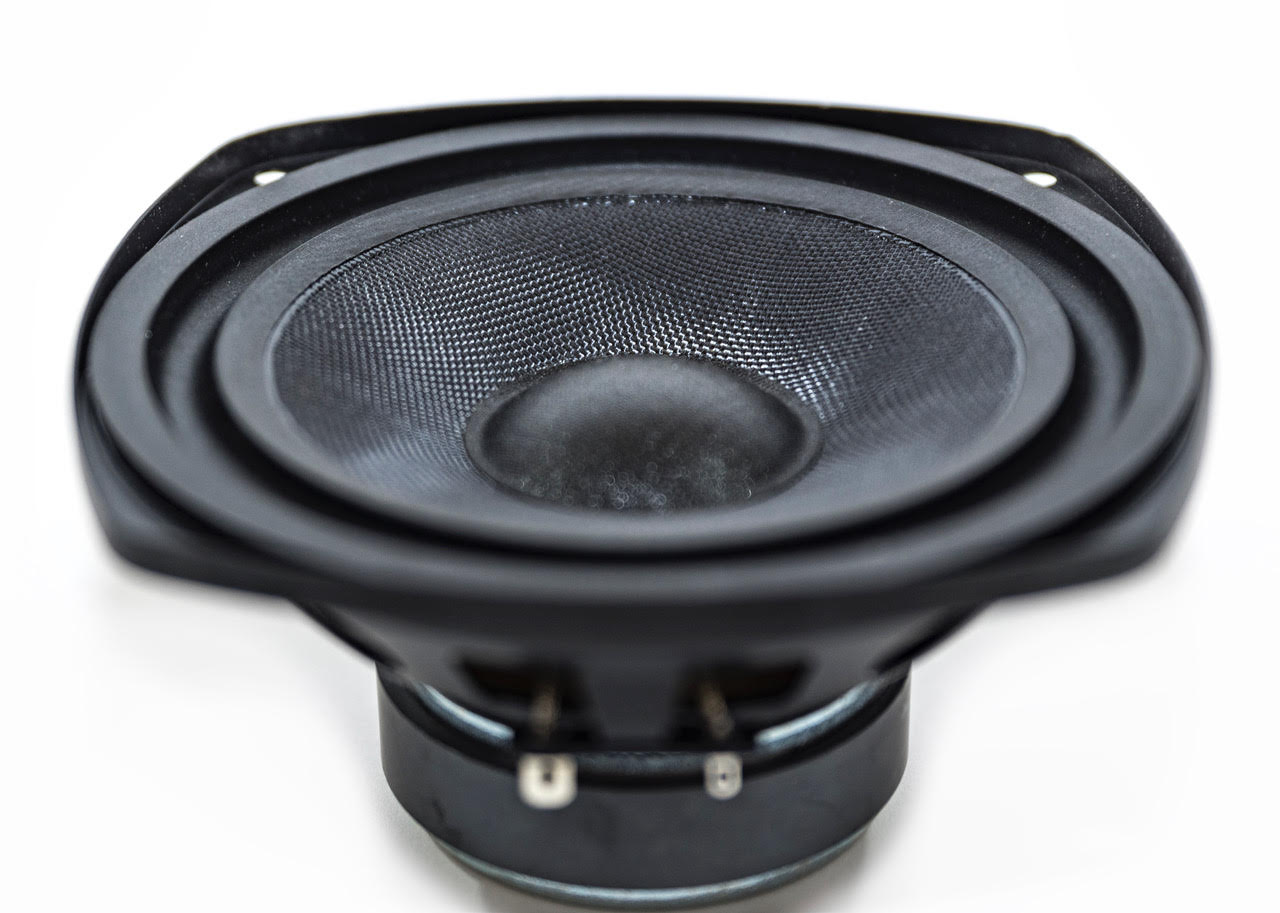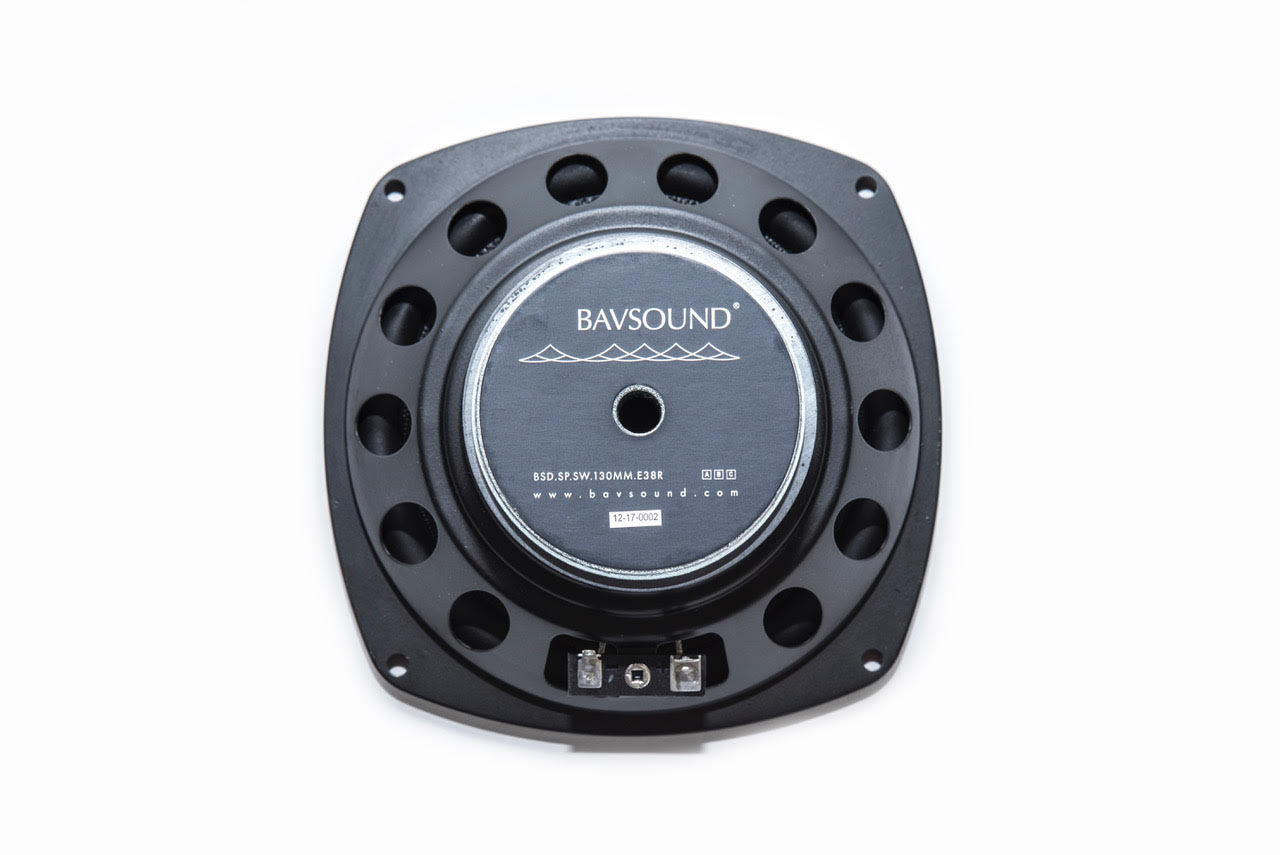 Rear Deck Subwoofer Replacement Kit (4 Speakers) BMW E38 7 Series 1995-2001
Product Details
After years of requests, we've finally brought these drivers to the E38 space. They're the world's only direct-fit, plug and play E38 specific woofers, (you'll have to add new spade terminals which are included) and take around 20 minutes to replace your old, blown woofers. 
These drivers are optimized to perform on the OE DSP amplifier. They are functioning as woofers (not dedicated subwoofers), and due to the size of the drivers you can expect brilliant performance across the spectrum from 50Hz-300Hz. 
The UV Treated cones and dust caps protect the speakers from sun exposure and deterioration over time. With our industry-leading 4 year warranty, you can expect a lifetime of flawless performance. 
To note: These are not your traditional subwoofers; they will not shake the car, and they will not rattle the rearview mirror. These are designed as a direct-fit, impedance and efficiency-optimized improvement of the factory BMW woofers.
Set of 4 subwoofers. Gaskets included separately and to be applied directly to underside of woofer basket before attaching to factory enclosure.
Wiring connections inside of factory enclosure:
We tend to see solid green (negative -) and green w/black stripe (positive +) in the majority of the factory enclosures. If you see any variation, refer to your factory speakers for the correct polarity. The larger terminal is positive and the smaller terminal is negative. 

New Bavsound Woofers: Crimp new spade terminals to your factory wiring using a pair of wire crimpers.
Negative is the smaller terminal on your new speaker.
Positive is the larger terminal on your new speaker.
The technical jargon for you audio geeks...
Black glass fiber reinforced cones offer improved strength over conventional polypropylene or paper cones.  This design reduces cone breakup at high volumes and heavy listening demand periods. It also reduces cone resonation and allows for smoother and more dyanmic transitions across complex musical passages.
The Bifilar wound voice coil designs allow us to put more copper in the gap in a smaller package. The benefit of the smaller footprint allows a more precise overall motor design and improved accuracy in alignment of the moving coil to the speaker motor. Perodical staging of the voice coil with a variety of heating and cooling stages helps the speaker with offgassing typically found in conventional coils, thus preventing instances where thermal conditions of heavy use can lead to premature failure.


Complete

N

omex fiber reinforced spiders give the drivers a broader level of linearity and control across the entire operating sound spectrum. Nomex is extremely stable and offers a broader level of linearity at an extremely wide range of listening levels without the loss of control at the extreme end limits of the speaker

's design without a compromise in performance.
In addition, c

omplete

N

omex

g

lass f

i

ber reinforced spiders offer significantly improved longetivity and relibility in a much broader range of 

environmental

 c

onditions.


Dampened steel baskets use variations

in ge

o

metric shapes

 

 

with

in the basket design to improve the overall strengh and opt

i

mize design resonant frequencies outside of the speaker

'

s optim

al

operating frequencies. As such

,

dampened designs eliminate the possibilities of material resonan

ce in the operating range which can created unwanted and undesired sounds while listening to music.

DOUBLE THE BASS IN YOUR BMW, IN ABOUT AN HOUR.
SWAP YOUR FACTORY UNDERSEAT WOOFERS WITH OUR PLUG & PLAY UPGRADE KIT, AND GET INCREDIBLY POWERFUL, TIGHT BASS.
TIGHTER, PUNCHIER BASS
More bass without clarity is just noise. Our woofers are not only louder, they're cleaner and clearer.
INCLUDES EVERYTHING YOU NEED EXCEPT TOOLS
No expensive, complex additional amplifiers, wiring, hardware, or equipment required. Required tools sold separately.
DO-IT-YOURSELF, PLUG & PLAY, EASY Install
Do-it-yourself installation in about an hour, even for a novice. You don't even have to remove your seats!
MORE SPACE = MORE FUN
Unlike other subwoofer solutions, upgrading your factory woofers takes up no extra space.
Reviews of the Ghost Underseat Subwoofer Upgrade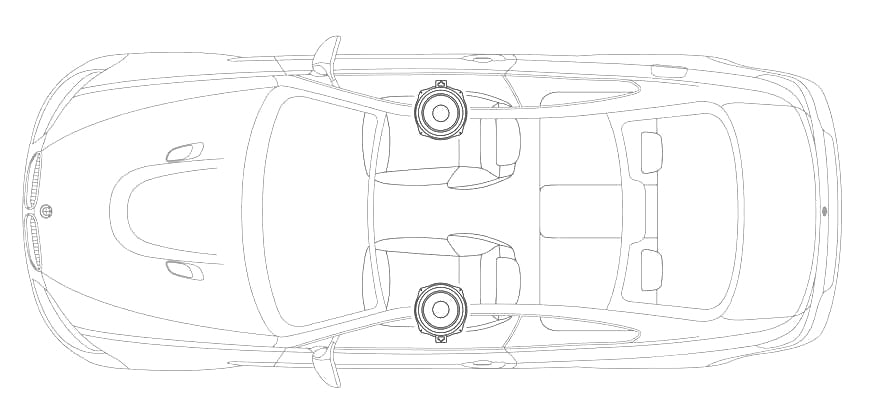 HOW DO WE DELIVER BASS THAT'S LOUDER, CLEANER, AND TIGHTER WITHOUT CHANGING THE FACTORY AMP?
In a word, efficiency. Every watt of power generated by your amplifier yields about 2x the bass output with our woofers vs factory woofers.
If you're not familiar with the concept of "efficiency" in audio, just use this analogy: with your factory woofers, your amplifier is like a 200hp motor in a 4,000lb Camry.
With ours, it's like the same 200hp motor in a 2,000lb Lotus Elise - twice the performance with the same power.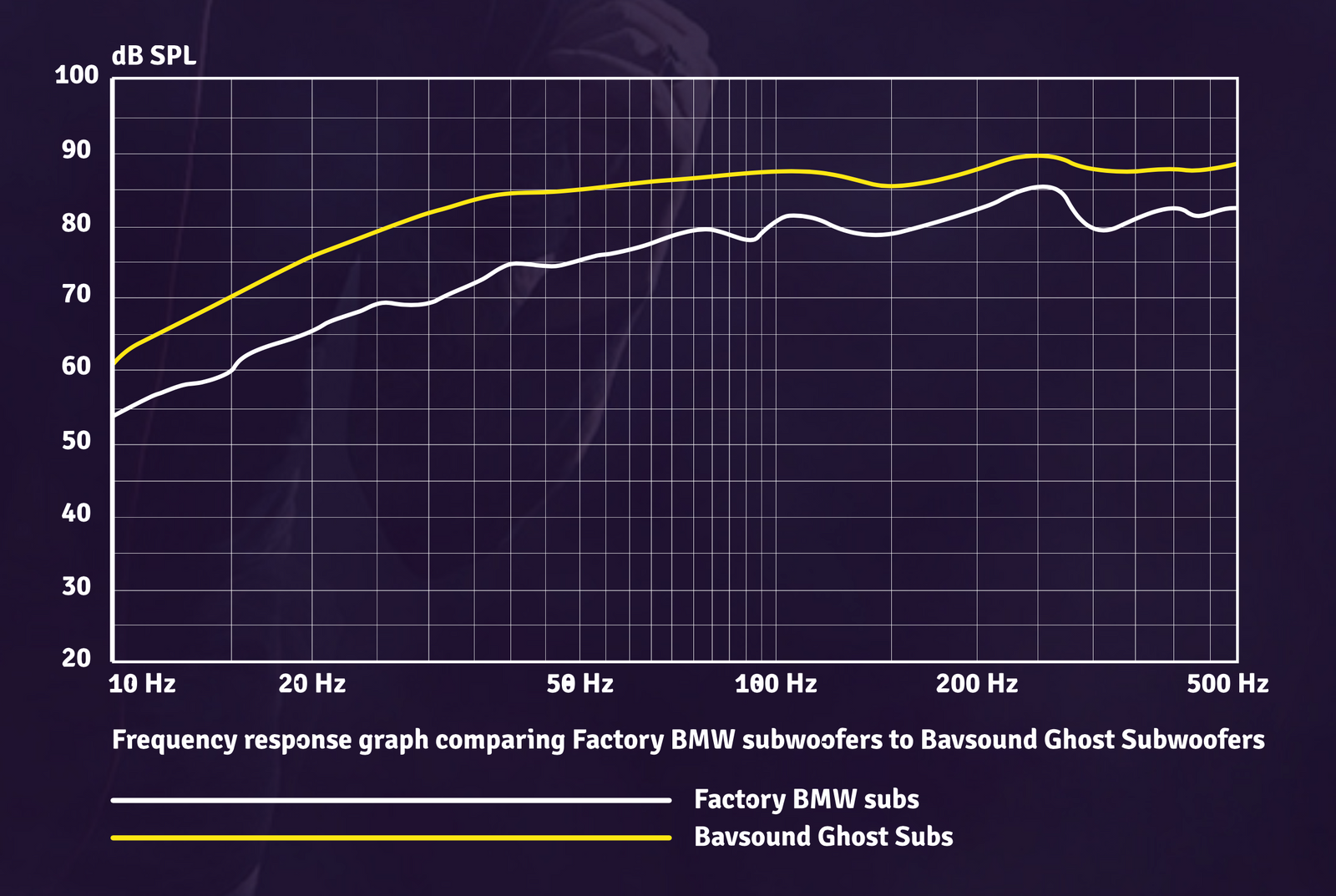 YOU WON'T JUST LISTEN TO YOUR MUSIC. YOU'LL FEEL IT.
This frequency response graph shows the significantly higher, more balanced output of our subs (yellow) vs. factory Harman Kardon subs (white).  Higher and "flatter" is better.
2X THE BASS - Our woofers are 10 dB+ louder from 20Hz to 60Hz vs factory woofers, resulting in twice the loudness in this critical "sub-bass" range (and over 8x the sonic energy). You won't just hear the bass; you'll feel it.

NEARLY FLAT FREQUENCY RESPONSE FOR EXCEPTIONAL LINEARITY in the key sub / mid-bass frequency range from 40Hz to 200Hz (+ or - 3 dB). Which means "clean" and balanced bass.
100 DAY IN-CAR TRIAL, FREE RETURNS
Install, audition, and fully experience your new audio gear -- if you don't love it, we'll cover return shipping and give you a full refund (U.S. Customers only).
100% PLUG & PLAY
Installs and fits just like your factory BMW woofers, right down to the bolts and factory style plug. (NOTE: 2018+ X3 models and vehicles with "Base" audio systems require slight modification to factory enclosure and may necessitate additional tools)
SIMPLE, DO-IT-YOURSELF INSTALLATION
Takes less than 90 minutes and only basic tools, even for a total novice. No complex wiring or additional hardware or installation is required. Simply unbolt your front seats, remove the woofer covers, unbolt your factory woofers, and install ours. That's it!
USE YOUR FACTORY AMPLIFIER AND GET EXCEPTIONAL BASS RESPONSE (or ours, and get even more)
We utilize your factory amplifier to generate amazing bass response in your BMW. To do so, we've designed our woofers using technologies like oversized neodymium magnets and lightweight poly cone to maximize every watt of power they generate and translate that into raw output. That means amazing bass response without replacing your amplifier.
Want even more bass? Upgrade with our Revenant Amplifier.
SUPER TIGHT, PUNCHY MIDBASS
Your factory underseat woofers aren't just subwoofers; they're midbass drivers. That means they play not just the lowest frequencies, but also "punchy" midbass frequencies like snare drums and high bass guitar notes.
Unlike our woofers, which are designed to outperform the factory woofers for both subwoofer and midbass frequencies, other underseat subwoofer upgrades on the market are only capable of playing sub frequencies, not midbass, so you miss a huge portion of the frequency range.
FACTORY MATCHED IMPEDANCE
Depending on your audio system, your factory BMW woofers come in 2, 4, or 8 Ohm impedance. Our woofers are matched to the impedance of your factory woofers (we have different versions for each) to maximize performance and ensure the longevity of your factory amplifier.
UPGRADEABLE DESIGN WITH 160W RMS / 320W PEAK POWER HANDLING PER WOOFER
Even though our woofers are designed to be extremely efficient to maximize the output of your factory amplifier, they're also built for upgradability. You can power them with an aftermarket amplifier of your choice, up to 160W per channel, but we recommend the ultimate amplifier upgrade for your BMW: The Revenant, by Bavsound.
Translation? If you'd like to melt your face off with absurd quantities of bass, you can -- just add an amp.
4 YEAR WARRANTY. OUR PRODUCTS ARE BULLETPROOF. SO IS OUR WARRANTY.
Everything we sell has been engineered for durability and longevity, and we know what we sell will last. And last. And last.
That's why our speaker upgrades and subwoofer systems are backed with our industry leading 4 year limited warranty.
So if something breaks, send it back. We'll replace it at no charge and cover shipping both ways.
THE PERFECT MATCH TO OUR LEGENDARY SPEAKER AND AMPLIFIER UPGRADES.
Amazing bass response can transform your listening experience, but if you want the absolute best, overall sound quality and clarity matters too.
That's why we engineered the Ghost Underseat Subwoofer Upgrade System to perfectly and seamless match our legendary Stage One Speaker Upgrade Kit and Revenant Amplifier Upgrade.